How Your Nonprofit Can Secure the Bag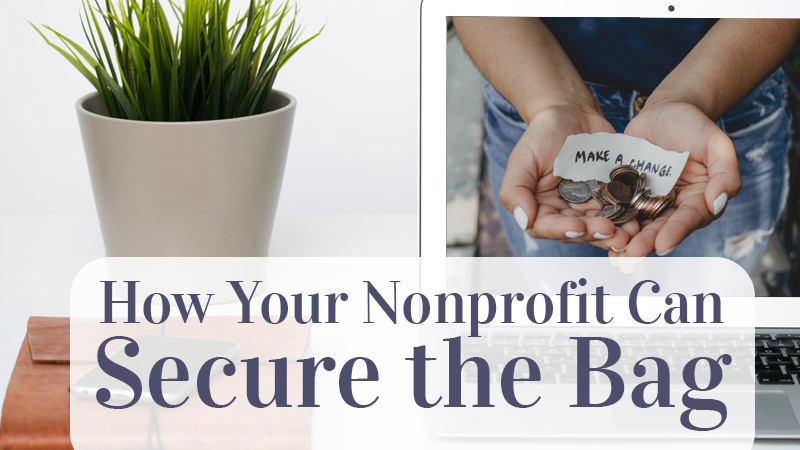 When it comes to fund development planning, the first rule you have to follow is this: Whatever you put on paper, you actually have to follow.
Okay, I'm back peeps! Let's continue the conversation about plans. Let's talk about a fund development plan…also known as securing the bag! This is my favorite business development plan for nonprofits for two important reasons. One, because you have to be intentional, and two, because you have to think creatively and proactively about "how will I diversify my income streams?"
When it comes to fund development planning, the first rule you have to follow is this: Whatever you put on paper, you actually have to follow.
That's scary right? Yes, sometimes for creative-thinkers and leaders it's hard to stay focused on just one thing before you are on to the next thing. But with fund development planning, you must focus and remain focused to ensure your success
(This is a good place to know that I also remind every leader that you can't do it all. Great leaders know when it's time to get help. I'll be happy to go on this journey with you. Book a consultation with me.)
You may be wondering: what exactly is a fund development plan? It's a framework that powers your organization's financial health. It's the "how" in how your nonprofit can secure the bag. Your plan, and the infrastructure behind it, ensures you can raise all the funds you need to operate your organization and successfully deliver on your mission with effective programs and services.
Here are the three things you must have in place to create a successful fund development plan:
1. You need to understand your past efforts! Yes…you should have been tracking these efforts! Always have a system, as I have stated before. This will help you analyze what worked, what fell short, and guide you to improve upon those past efforts. You want to understand the different funding streams you have and be able to identify those you may be missing, including corporate, individuals, grant funding, service fees just to name a few. 
2. Understand the economic realities you face and the current climate. This is a twofold exercise, looking internally and externally. Does your organization have the capacity or bandwidth to carry out the plan? And I have to say it: do you have awareness of what's happening in the world and the relevance of your mission? You need to know because you'll need to navigate these waters. (I learned early never talk about politics, religion and football teams…#buccaneers for life!) 
3. You need an awesome team. And your team starts with a strong board of Directors and staff dedicated to the plan. These will be your champions, your doers and the team that holds you and one another accountable to making sure the plan is put into action. Remember, this is not just a plan you do and sit on a shelf! 
Does this approach sound like a lot of work? Does it make you question whether it's worth it? Like I always say, you will enjoy the journey…I never said it would be easy.
Strategizing to make sure you and your organization are ready for high-achieving fund development can be a "heavy lift" for sure, but it will be worth every bit of your effort. Your energy and focus will literally pay off for your organization.
Ready to put these ideas to work?
Do you need support to implement the business strategies outlined here? Book a strategy session with me to jumpstart your business approach to running your nonprofit.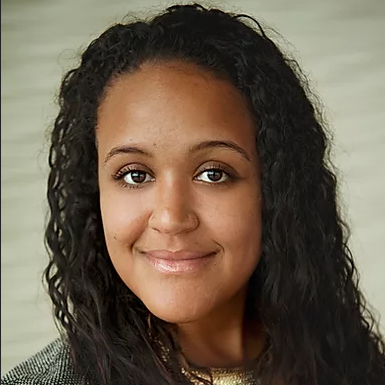 Written by Joy Nelson Thomas